Art and music are a big deal in the Gonzales family. At a young age, Angel Gonzales started creating art through the encouragement of her father, Jose Gonzales. Now the father-daughter duo will take on their biggest project yet, painting a piano for the Pianos About Town program, a program that brings local art and spontaneous music to the streets of Fort Collins, Colorado.
"Since I was little, my father has shown me his passion for art, and we often created art together," said Angel. "I am thankful I have been able to experience creating and growing as an artist with him in Fort Collins."
In addition to art, Jose shared the gift of music with Angel as she grew. "I think teaching your children creative outlets is important," said Jose. "I am really happy to do this project with my daughter."
Angel graduated from Colorado State University in December of 2022 with a bachelor's in fine arts and now works as an art teacher at Loveland Classical Schools. "My father is one person who I have looked up to becoming an educator," said Angel. "[He] is someone I will keep looking up to while I help my students become amazing creators."
Angel and Jose's design is titled "Peaceful Songs," and features dandelions, which signify hopes and dreams. "This project represents our colorful family and shows that when we come together, we can do great things," said Jose.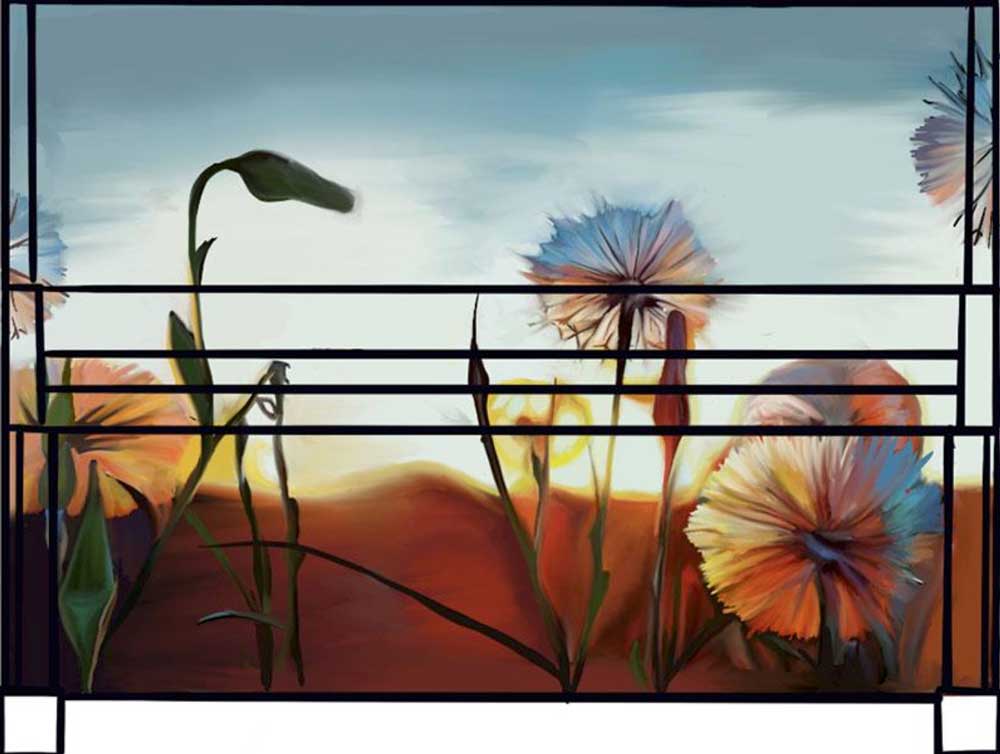 Gonzales concept image, courtesy Angel Gonzales.
Angel and Jose will be painting at the Art in Action tent on the south side of Fort Collins' Old Town Square until Monday, Aug. 14. The piano will then be rotated around Fort Collins.
About Pianos About Town
Pianos About Town is a collaboration among Bohemian Foundation, the City of Fort Collins Art in Public Places, and the Fort Collins Downtown Development Authority. Community members watch as local artists transform donated pianos into public art. Placed across 20 locations across town in the summer, and six locations in the winter, the completed pianos offer surprise interruptions of color and music across Fort Collins.